Meet the Team at West Chester Veterinary Center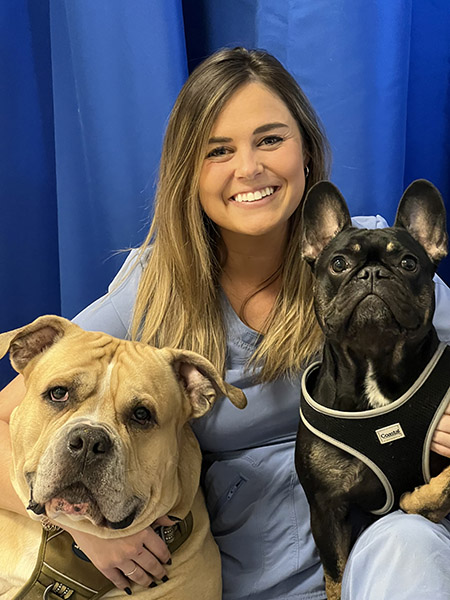 Olivia

RVT, Lead Vet Tech
Olivia is one of our RVTs that graduated from the Vet Tech program at The University of Cincinnati. Olivia has been with the amazing team at WC Vet Center since 2017. She has a huge heart and can always be found filling her time with friends, two legged and four legged. Olivia has visited 20 states as well as Italy, Iceland, Spain, the Netherlands, Belgium, Russia, Mexico, and the Bahamas - and is in the process of planning her next trip.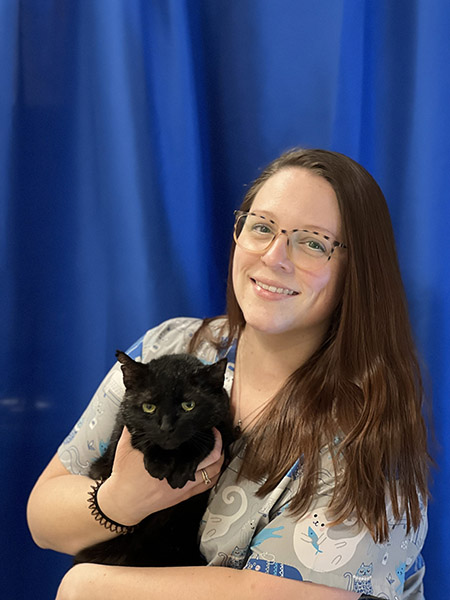 Hailey

Lead Vet Tech
Hailey is one of our lead technicians and has been help West Chester Vet give great service since 2020. Hailey has been working as a technician for over 10 years and has dedicated her life to animal care. Outside of work Hailey spends her time reading, in fact she reads about 100 novels every year. Hailey and her husband own a beautiful farm that they are so proud of and they share it with two dogs and two cats. Speaking of her cats and dogs - Hailey's animals are color coded and can be found in variations of black and white!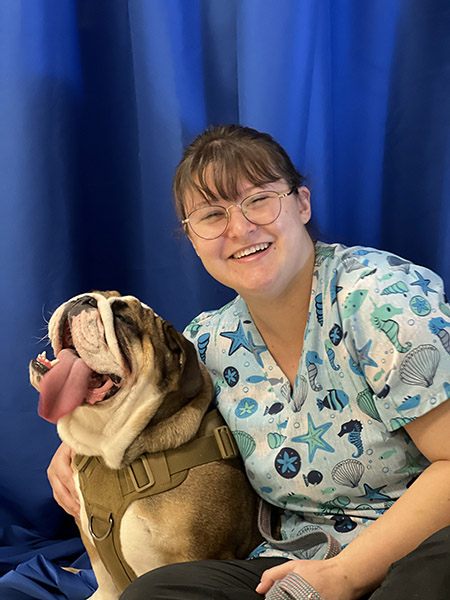 Sierra

Vet Tech Assistant
Sierra grew up in Ohio with an undeniable love for all things in the animal kingdom from horses to spiders. Always knowing her plans for her future, knowing that nothing else in the world would make her happier than working with the creatures that bring her so much joy, she graduated from Bellarmine University in 2021 with a bachelors of science in Biology with a job lined up to work here as a veterinary assistant that she started in May. Sierra enjoys hiking, taking care of houseplants and drawing while continuing to learn something new everyday. Her driving force is the support and love of her family and her pup, Baker, and reminding herself and others every day that this is the only world we've got, and all things included (even pesky mosquitos) have a place in this beautiful ecosystem that she will never stop fighting for and appreciating.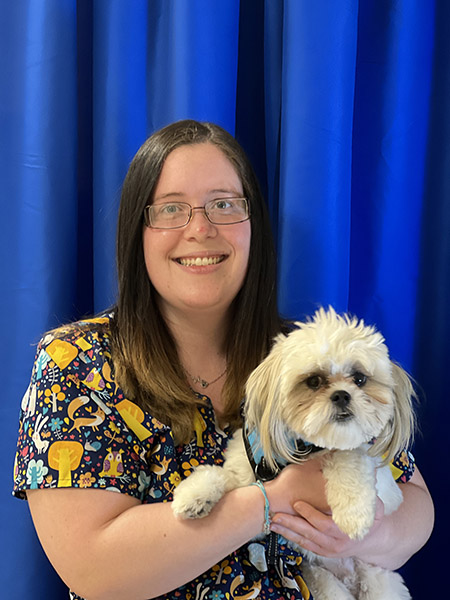 Kelly "KJ"

Vet Tech
Kelly is one of our veterinary technicians. She started in the field as a kennel tech in 2015 and worked her way up to a veterinary technician. She has always had a passion for animals even as a little girl. She has a son, a dog, and a cat! KJ is also our on staff penguin expert as she is actually obsessed.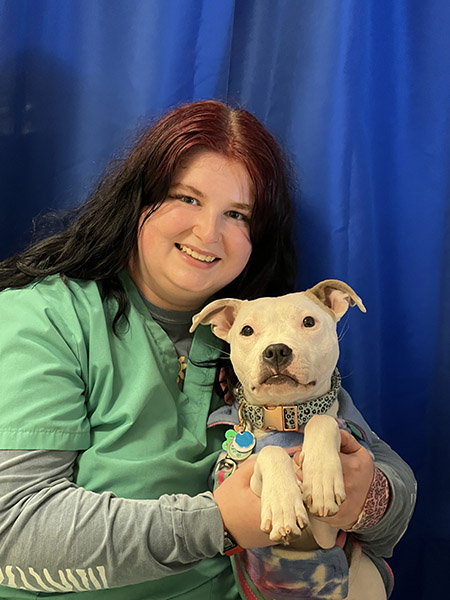 Sophie

Vet Tech Assistant
Sophie has been working with us for several years and started in the kennel and as a vet assistant. However, she wears many hats! From Clinical Psychologist to vet tech studying to enter vet school, if Sophie is not at work, she's probably nose deep in a textbook or hanging out with one….or 30 of her mostly scaly or furry friends. No matter how tiny and fury or huge and scaly your pet is, Sophie is so excited to meet them and help them out!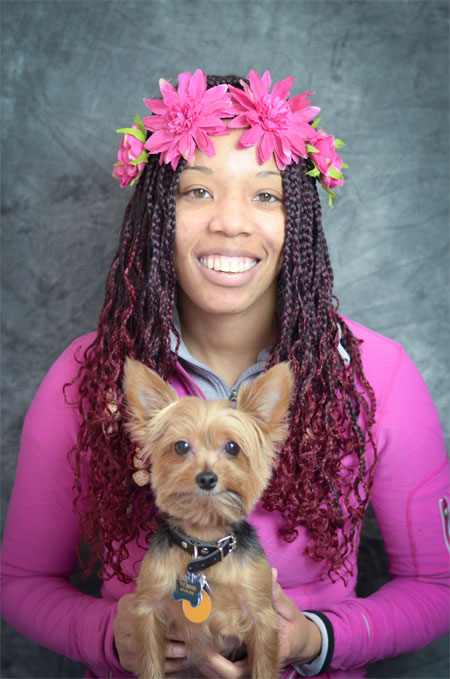 Keedra

Veterinary Technician/Front Desk
The Official Hugger of WC Vet Center, Keedra has been with us since March of 2018. She is the first to crawl in a cage to comfort a pet. She is a graduate of Brown Mackie and the servant to 3 Diva dogs and 2 Hermit Crabs. When not brightening our day, she enjoys coloring, reading and being an extrovert.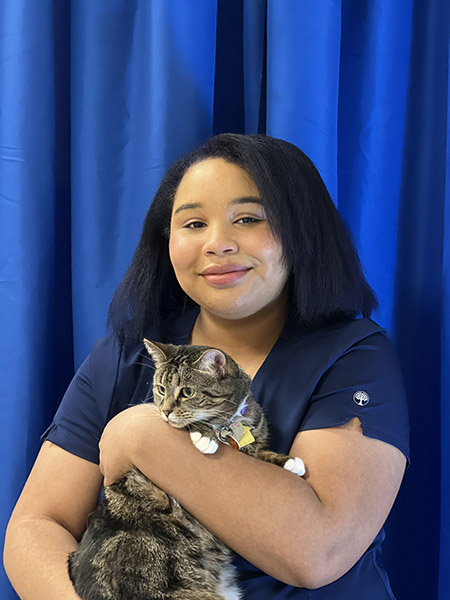 Jordan

Vet Tech Assistant

Ashleigh

Vet Tech Assistant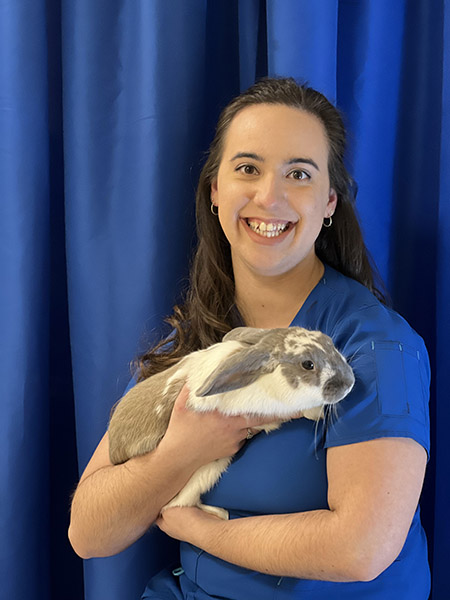 Madison

Assistant
Madison is a veterinary assistant here and has worked in various aspects of veterinary and animal care since 2018. Throughout her life, she has cared for everything from frogs to hermit crabs to baby bunnies. Madison is a fur-mama of four babies, Luna and Jack the rabbits and Kevin and Jeffrey the leopard geckos. Madison has a special interest in exotic animals (her favorite is a sloth) but she loves anything she interacts with. She graduated from Miami University with her Associate's Degree in Mathematics and Natural Sciences and her Bachelor's Degree in Zoology. In her free time, Madison helps out with working at her family's childcare center as well as baking, camping, kayaking, and reading.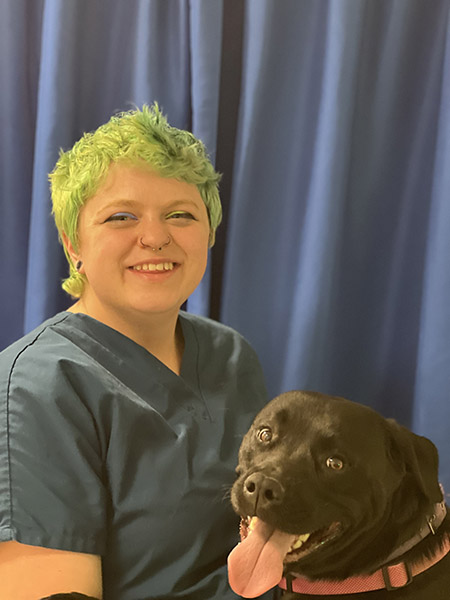 Katie

Kennel Staff
Katie is a kennel tech that has been working with WCVC since January of 2022. She is currently working toward Veterinary Technology school. In the past she has been a cosmetologist, a caregiver and a business owner, but working with animals is her favorite. She likes to spend free time with her husband, James, and their five dogs. Jessie the Pit Bull, Zepplin the Black Lab, Mickey the German Shepard, and Scooby and Lilith the beloved mutts. They also have two lovely cats. Ringo the Calico and Jonathan the Maine. The whole family spends a lot of time camping, hiking and going on adventures together.

Arielle

Kennel Staff
Arielle is a Kennel Tech that has been working with WCVC since April of 2022. Ever since she could remember she knew she wanted to work in the Veterinary field. She has plans to attend vet tech! She has a Rottweiler Doberman mix and she's the light of her life and spoiled beyond belief! She also has a Leopard Gecko, Rosco, and a Betta Fish, named Fugeo!

Vicente

Remote Receptionist

Jorge

Remote Receptionist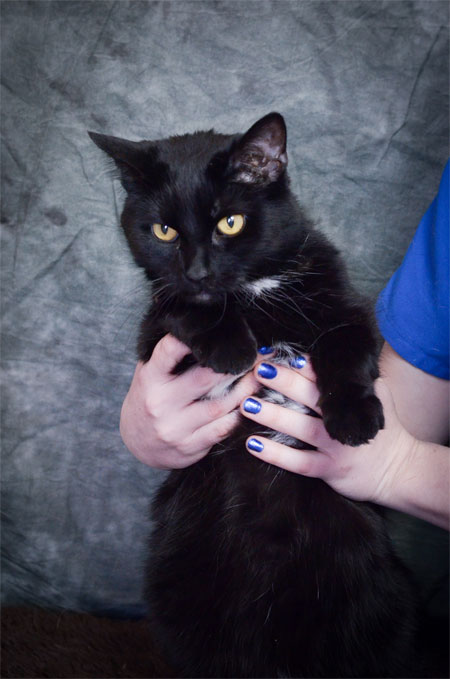 Chip

Clinic Manager
Chip took over the clinic in a bloodless coup in 2011. He can be often found wherever his services are not wanted… on a keyboard, perched on a tottering pile of files, or nose deep in your lunch. Despite his dictatorial ways, he is much adored and spoiled.