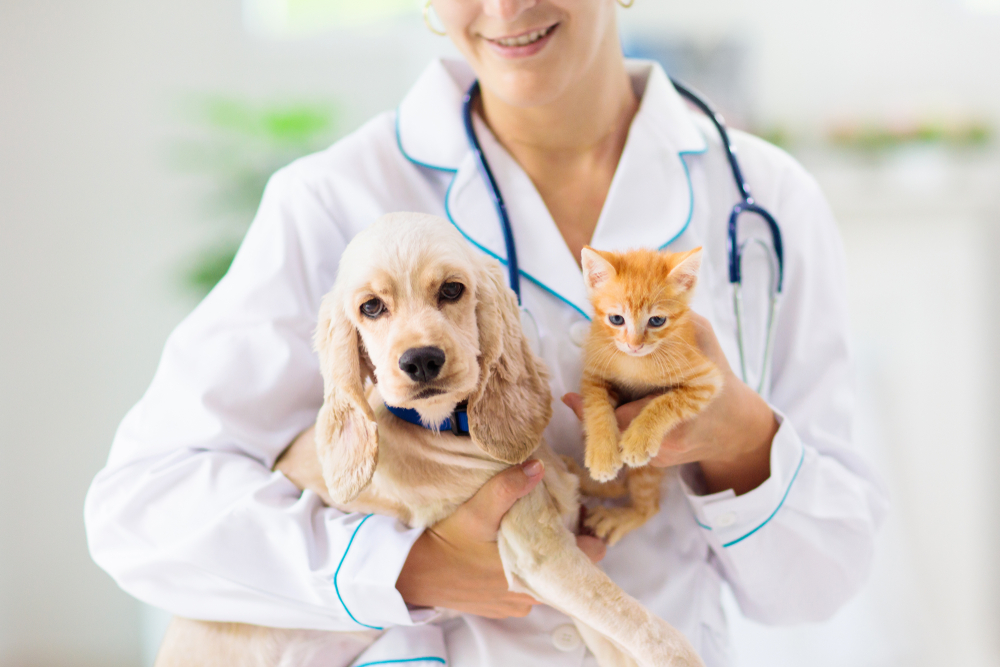 Puppy & Kitten Wellness Plans in West Chester OH
We are very pleased to offer discounted puppy and kitten wellness plans.
These plans are designed to include all wellness exams and preventative treatments including examinations, vaccinations, de-wormings, fecal exams, and your first heartworm prevention.
Get Complete Physical Exams
Discounted Exams for Follow Up Appointments & Ongoing Issues
Pre-Op Blood Work
IV Catheter and Fluids for Spay / Neuter
Post Op Pain Medication and E-Collar
Fecal Parasite Checks
Dewormings
Puppy Vaccinations (DAPP, Bortetella, Rabies and Leptospirosis)
2 Nights Boarding
2 Nail Trims
Our Puppy & Kitten Health Plan is only $84.99 a month, with a one time $16.99 Registration Fee.
It is is a great way to help your puppy or kitten get a healthy start on life!
Vet Clinic Near Me – Contact Us Today!
Are you looking for a great Veterinarian for your pet? Contact our office today and book your appointment!