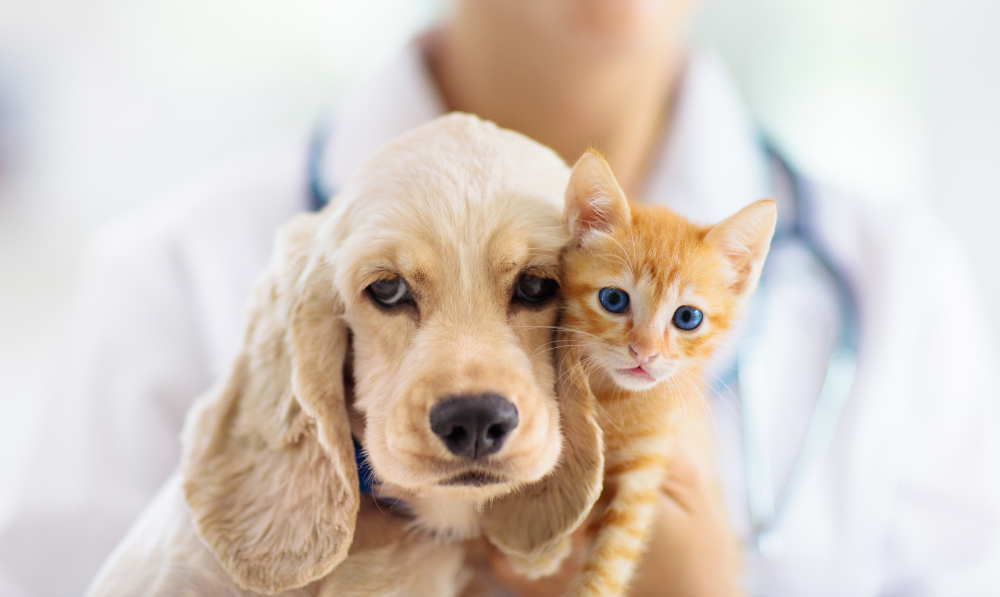 Dogs & Cats Boarding Care in West Chester, OH
Leaving for a vacation can be hard when not taking your beloved pet along. We understand this and strive to make our dog and cat suites a home away from home for your pets. Our animal kennels and condos are beautiful, well cared for, and kept clean to provide the best experience for our guests.
Our facility features large indoor/outdoor runs (with a doggie door) that are 14 feet deep and 4 to 6 feet wide. Outside is a grassy courtyard where dogs can run and play off leash.
The cost of boarding is $32.20/night. If there is more than one pet staying with us in the same run, the cost is $32.20 for the first pet and $16.10 for the second pet in the same boarding suite (kennel) per night.
This price includes off leash play time in the morning and evening. During regular business hours, all pets get an additional period of play time in the middle of the day
If you wish for your dog to have a bath prior to discharge this service will be provided at a discounted rate of $35 – $55, depending upon the size of your pet. Now including nail trims!
Med administration is an additional charge and varies among pets.
All dogs boarding with us must be picked up no later than 6:00 p.m. to avoid surcharge.
Our Kennel Techs are not available for appointments between 12pm and 2pm. Please schedule your drop-offs and pick-ups accordingly.
*RESERVATIONS ARE REQUIRED*
We are open for visitors – so stop by or Call us today at 513-755-2273